Optimal Chiropractic is proud to announce that we will be celebrating 10 wonderful years providing health care this month.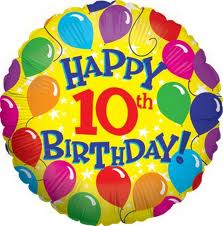 There are smiles from everyone in the office, because this is a true milestone for all of us and we couldn't be happier. Every year has brought joy, new patients and new ideas; it's a journey we wouldn't swap for all the world.
However, we could never have reached this milestone without you; our patients, fans, followers and supporters. You made this happen. So, between 22-26th of October we will be offering a 50% discount on all initial consultations*. Just give us a call to book.
Join us in our 10 year celebration and let your body celebrate by being healthier.  We're always available on 021 487 8465.
*Regular price is €60. New patients only.