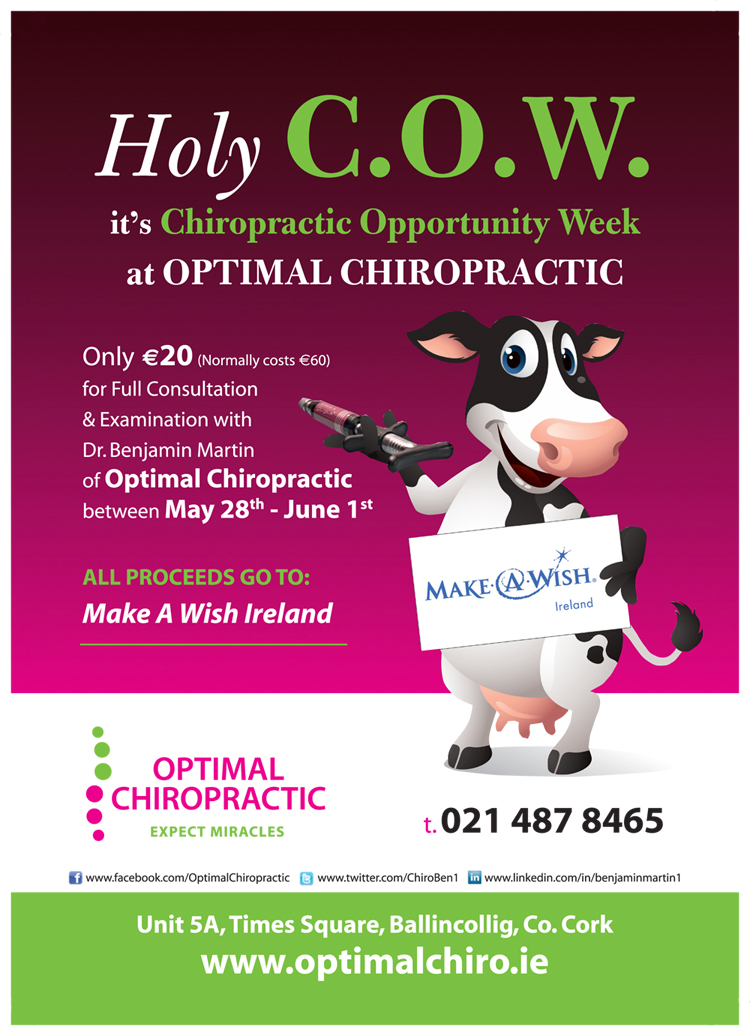 At the end of this month (28th May – 1st June) we will be running our yearly Chiropractic Opportunity Week in aid of the Make a Wish Foundation.
The Make a Wish Foundation is a wonderful charity in Ireland that grants wishes for terminally ill children. Imagine knowing that you made a dream come true for a child who may never see their next birthday, a child who will never grow up and grow old, who will spend many of their final days in a hospital bed. It's a tragic and heart-wrenching situation, and it's the reason why the Make a Wish Foundation is such a worthy charity.
To show your support AND to treat your back to some TLC, you can book a chiropractic consultation and examination with us for just €20, between the 28th May and the 1st June 2012.
Last year we raised over €1000 for our chosen charity last year, so let's see if we can improve on that figure and make some dreams come true!
If you would like to book a consultation with us during Chiropractic Opportunity Week, then give us a call at Optimal Chiropractic on 021 487 8465.