This is our third and final blog post of our 'Summer Health' series. You can read the first and second instalments here:
Summer Health: 1 – Pain-Free Gardening
Summer Health: 2 – Pain-Free Sports & Exercise
I love summer holidays as much as the next person, but I do get an influx of patients with back, neck and leg pain, caused during the build up to a holiday or during one. Holidays can be one of the most notorious summer leisure activities and in today's post I'm going to show you how to avoid the aches and pains that can be experienced when shopping, packing and travelling.
Before the holiday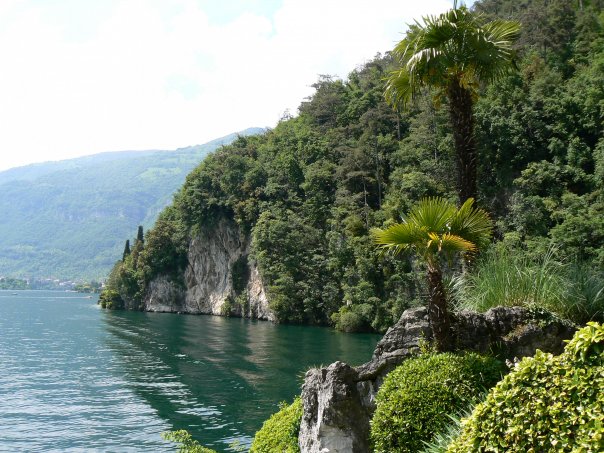 This is my favourite time – the suspense of waiting and the build-up of excitement. But for many, the activities associated with holiday preparation can be a direct journey to the Chiropractor.
As you prepare for your summer holiday, it is easy to become stressed as you make lists, shop, pack and plan. This stress can lead to tension in the spine and shoulders, causing back pain and headaches.
Plan as early on as you can and keep any prior lists you have made. When planning, sit comfortably with your back supported and give yourself plenty of time. You could also use this time to enjoy a cuppa with a friend to relax, and they may think of some of the things you have forgotten.
Shopping
Walking from one shop to another can place strain on your feet. Despite the fact that our feet are strong enough to 'carry' our bodies, an excess of activity can cause them to become sore and tired, especially with inappropriate footwear. This in turn places strain on the legs, back and shoulders.
I'm a fan of 'everything in moderation', so distribute your shopping trips over time.
Here are a few tips for your shopping trips:
Eat a hearty breakfast beforehand (porridge is a slow release food, so will keep you fuller for longer) and stop when you feel hungry to top up on your energy levels.
Wear your comfortable shoes for walking, ideally trainers or walking shoes. A cosy sole will give that added padding.
Wear loose clothing for all weather conditions. Something you can put on and forget for the day.
If you have a backpack, then bring it with you. This will distribute the weight of your purchases.
When carrying bags, don't over-fill them. Separate into smaller bags and carry an even weight in each hand. If you have purchased something quite heavy, then ask about delivery or organise a way of using transportation that allows you to walk as short a distance as possible to it.
Stop often to rest and exercise the shoulders by rolling them backwards and forwards.
Bring a of bottle of water with you and sip each time you stop.
Don't over-shop.
Packing
Packing is probably the most important task when going on holiday. This is where your lists will come in handy!
Here are a few tips on packing:
Choose luggage that fits the purpose of your trip and the transport you will be using. You will ideally be selecting something that is not too heavy, as you will need to be able to lift it from the airport carousel, boot or coach/bus compartment comfortably.
Select a sturdy case with wheels.
When packing, place the case on the bed and not on the floor. This will save you bending.
Travel light, you won't use half the stuff you take anyway!
Take clothes that you can mix and match, as this will save you over-packing.
Check that your hotel has a hairdryer to save the weight in your bag.
Take only as much shampoo, suntan lotion etc as you will need. Bulky containers take up a lot of room.
Distribute your items between cases, especially if your travel partner is travelling slightly lighter.
Travelling
You may think that that all the stresses and strains are put on hold while you travel, but that isn't the case (excuse the pun). Sitting in one position for hours on end can do as much damage to the body and spine as overexertion.
Here are a few tips while you travel:
Try not to sit for too long in a car, plane, train or bus. Move around whenever you can and stretch out your legs.
Stop the car every two hours for a ten minute walk to stretch your legs, back and shoulders.
Stretches are extremely important and a lack of movement can lead to deep vein thrombosis, tiredness, swollen legs and sore joints.
I've included a few exercises for when you are travelling on a plane below.
You can become dehydrated in compact environments, so keep drinking those fluids.
If the journey is a long one, why not have a nap. Bring a cosy cushion with you and try not to arch to the left or right while sleeping. If you have a recliner, use it.
Exercises while travelling on a plane
Move your head in a circle, nice and slowly, ten times.
Roll your shoulders, five forwards and five backwards.
Stretch out your arms in front of you and circle your wrists gently, five circles left then right.
Stand up and raise your heels to stretch your legs.
Plant your heels and raise your toes (you will have to sit for this one).
Place your hands on your armrests and raise your knees slowly your chin.
Move your pelvis forward and backwards while seated.
Enjoy a sensible summer, and if you do happen to experience any strain before or during your summer holiday, you can always give us a call at Optimal Chiropractic.