The very talented Food Nutritionist and Chef Lucy Hyland (http://www.foodforliving.ie) is joining our own Dr Ben Martin to engage in one of the most topical food-related questions of 2012 – Can sugar really kill you?
She remembers that as a child she used to have a spoonful of sugar and sprinkle it on her cereal every morning. 'The way we eat and the food we consume daily has changed greatly since then. Almost all processed foods (i.e. foods out of packets, jars and boxes) are now laced with sugar to mask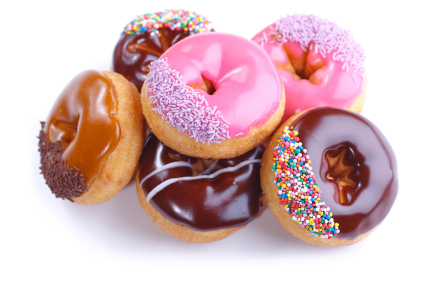 the taste of processing. So what was once a harmless teaspoon of sugar is now becoming an increasingly excessive amount of sugar consumption for many people.'
Lucy continues ' Sugar consumption is not a problem in itself. Carbohydrates, especially whole grain carbohydrates such as brown bread or wholegrain pastas/rice, are the cornerstones of our daily diet.  Yet, it is when the amount of refined and added sugar piles up, that the problems begin.'
But can sugar really kill you?
Lucy says YES.  'Excess sugar in the diet results in a range of health issues. Eating too much sugar in one go leads to blood sugar imbalances, which tends to affect concentration and mood. Our bodies cannot handle large amounts of sugar and converts it into fat to store, so weight gain and obesity become a problem. On-going imbalances in blood sugar levels leads to Diabetes. The list goes on.'
So excess sugar causes problems within our bodies, but how does this affect the spine?
It may surprise you to note that the food you eat has an impact on your body and your spine. Dr Benjamin warns that 'eating the wrong foods can cause Osteoporosis. The general basis of osteoporosis is a condition whereby the general bone mineral density is reduced which can lead to an increase in fractures. Osteoporosis risks can be reduced with lifestyle changes including diet and exercise, and preventing falls.'
Now for some sugar guidelines
So what is too much sugar? Lucy checks her sources. 'The American Heart Foundation recently came out with its new recommendations around the amount of added sugar consumed per day. The recommended added sugar intake for adult women is 5 teaspoons (20 grams) of sugar, for adult men it's 9 teaspoons (36 grams), and for children it's 3 teaspoons (12 grams) per day. Taking control can often mean simply reading labels and becoming aware of how much sugar you are consuming.'
But despite the deeply unsettling subject, Dr Ben has some good news 'As Chiropractors, we look at the fall-prevention aspect of care. As we age, our coordination and balance may deteriorate, so chiropractic care would focus on maintaining this aspect of our health.'
And for those of you who have escaped hearing about Dr Ben's Activator, you'll be especially pleased to hear this from Dr Ben 'The Activator technique that I specialise in reduces the risk of any adverse affects from treatment as there is no twists and cracks involved. The risk of fractures by the treatment is completely taken away.'
Special Offer for Five People
We all need to look after our bodies by educating ourselves on how to cut down on sugar and by checking our spines.  So as an extra special treat, Dr Ben and Lucy Hyland are offering the first five people who comment with the words 'I love sugar too much' (and their personal message), a consultation and exam with Dr Benjamin Martin and a half an hour consultation with Lucy Hyland for €70.
We believe that looking after your body and your health is the secret to happiness. In fact, we're passionate about making that happen for all our customers. So get in touch today with Optimal Chiropractic on 021 487 8465, and put your health first.